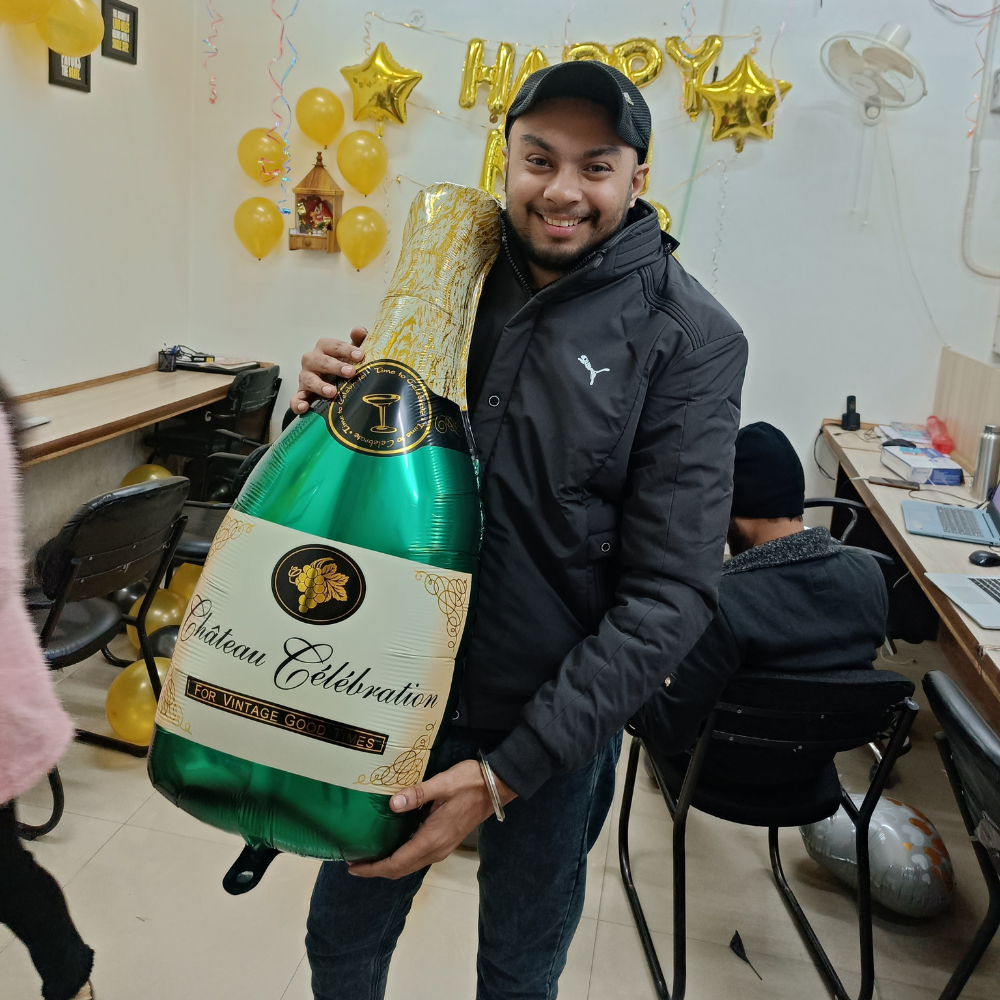 A Delightful & Charismatic New Year Celebration
Right from the beginning of the Christmas week, the celebrations begin at TechDost with great avidity, zeal, and enthusiasm. Celebrating the festivity with your colleagues is the pick of the bunch to commemorate the new year.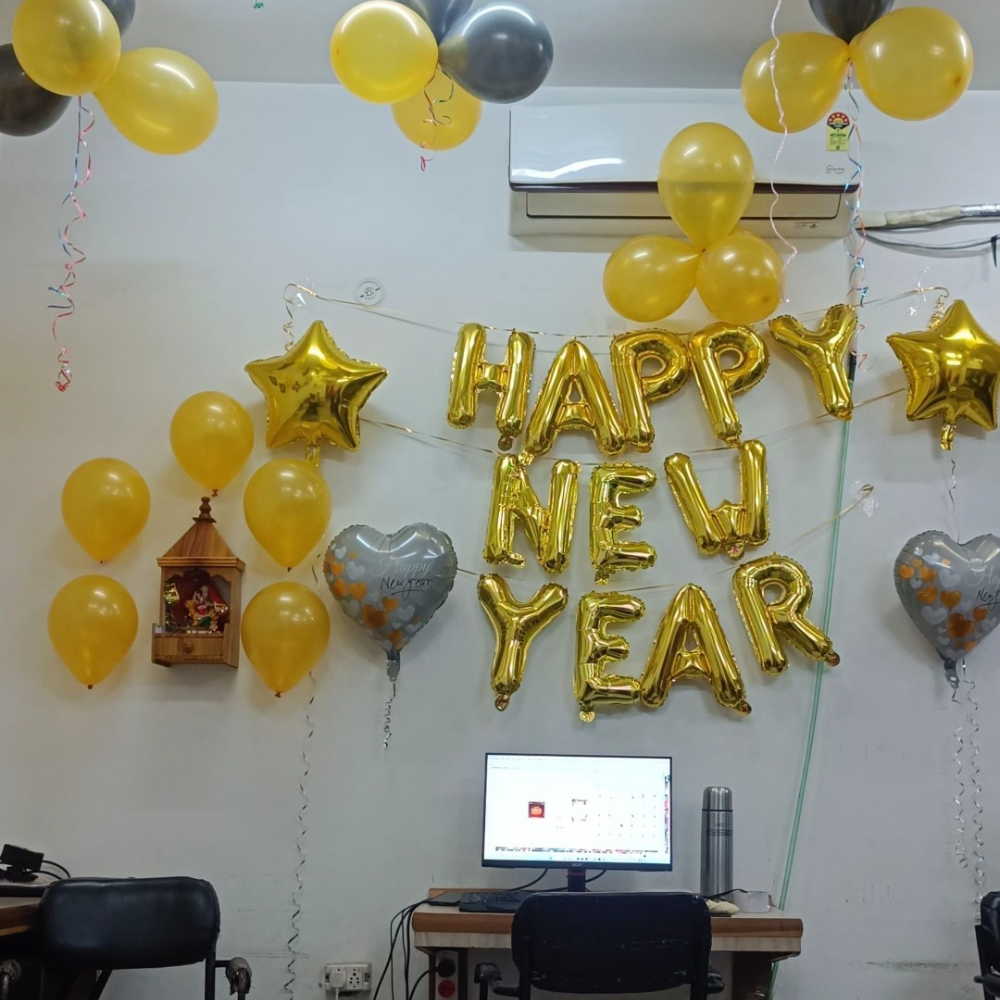 It is always a great plan to honor the good memories of the last year and welcome the new one with your team. Likewise every year, this year again, we mark the inauguration of 2023 with great joy, cheer, and jubilation. The pictures below are defining our emotions and sentiments in a true sense.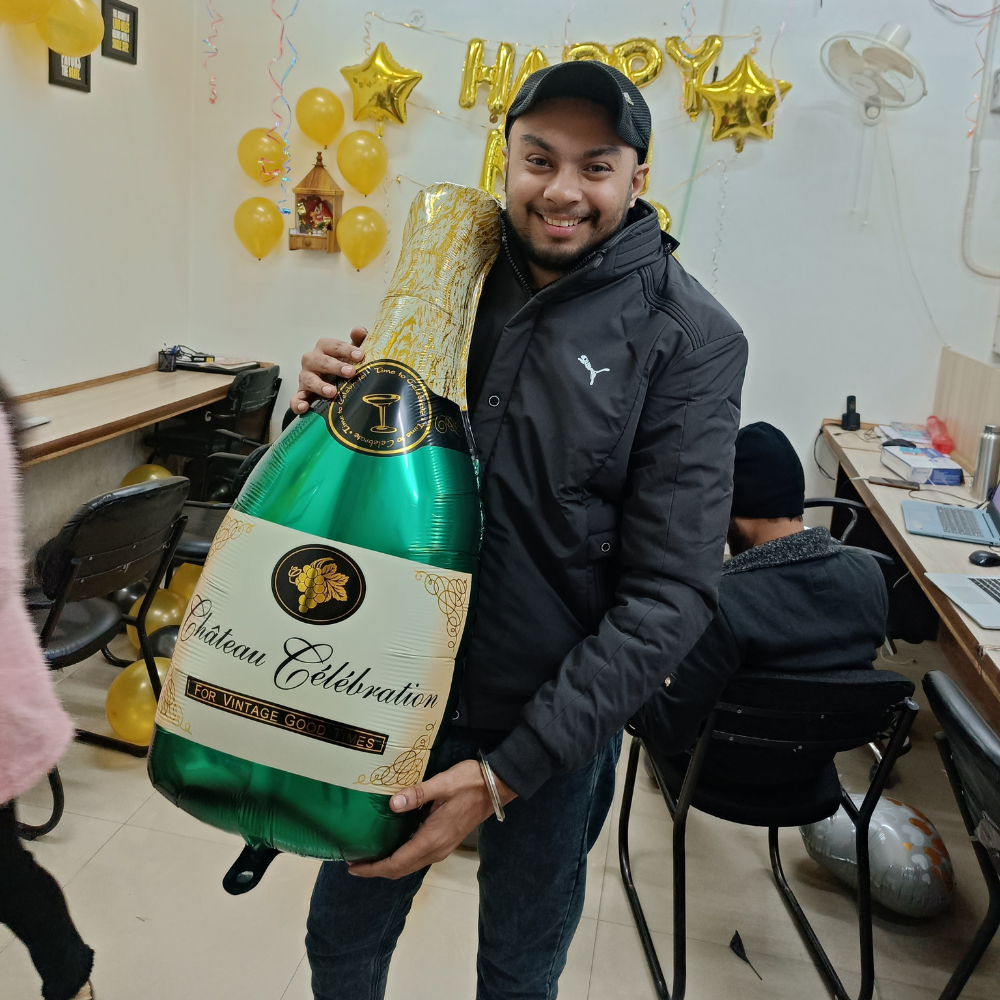 The decoration is indeed an integral part of any party. Keeping that in mind, we deck up the entire office with the theme of Golden and Black Balloons that look exceptionally ravishing and elegant. The entry point of the office was packed with color-themed balloons making it more exquisite and captivating to see. Some balloons were lying on the floor as well. In addition to this, Lightning, Frill Curtains, and Happy New Year Foil Balloons were the Icing on the cake. 
The next big thing for the party is DJ and Dance. Music is certainly the central element of any celebration, and it is of utmost truth to say that any party is incomplete without good music. Office Party is the best time to discover some hidden talents of your employees. We had the most entertaining dance session where everyone danced to their favorite songs.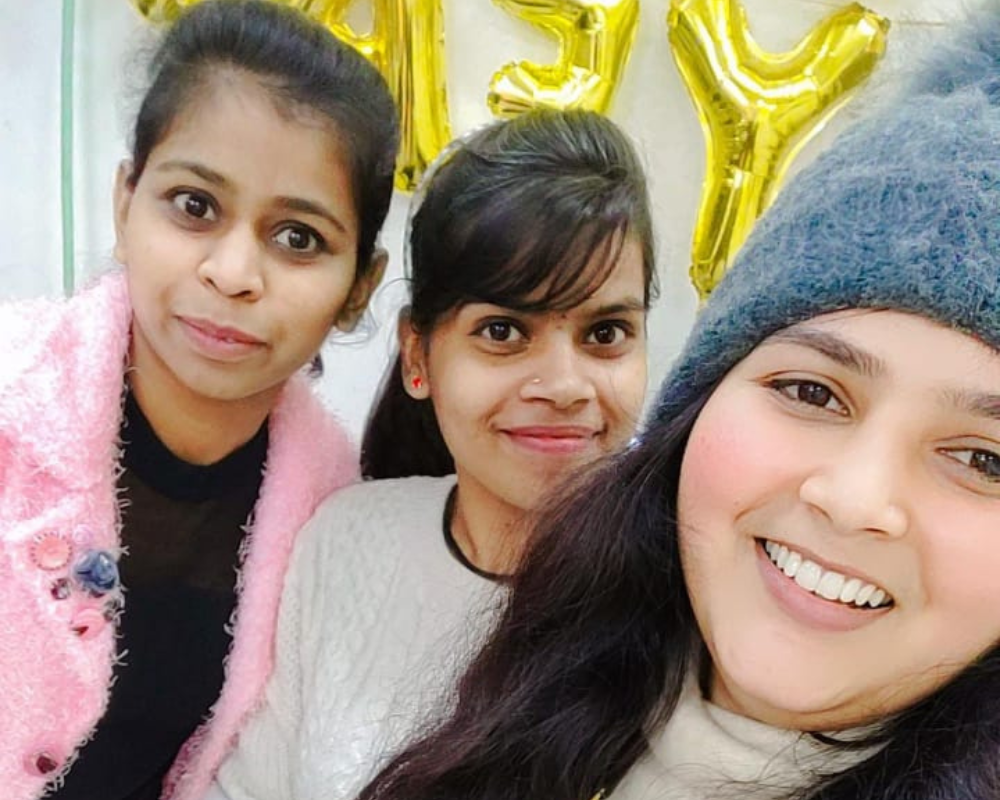 Moving on to the food. Good food is essentially the fundamental and vital aspect of any celebration in the entire world, regardless of culture, tradition, or religion. We had multiple exotic cuisines and Indian Cuisine as well to taste the food belonging to different styles and cultures. 
In a nutshell, We had an incredible get-together. We at TechDost firmly believe that a celebration is not just about having fun, enjoyment, or pleasure. It is more about building strong connections and great associations among the employees.
This is how we gave a grand welcome to 2023. Let us know how you celebrated this new year.