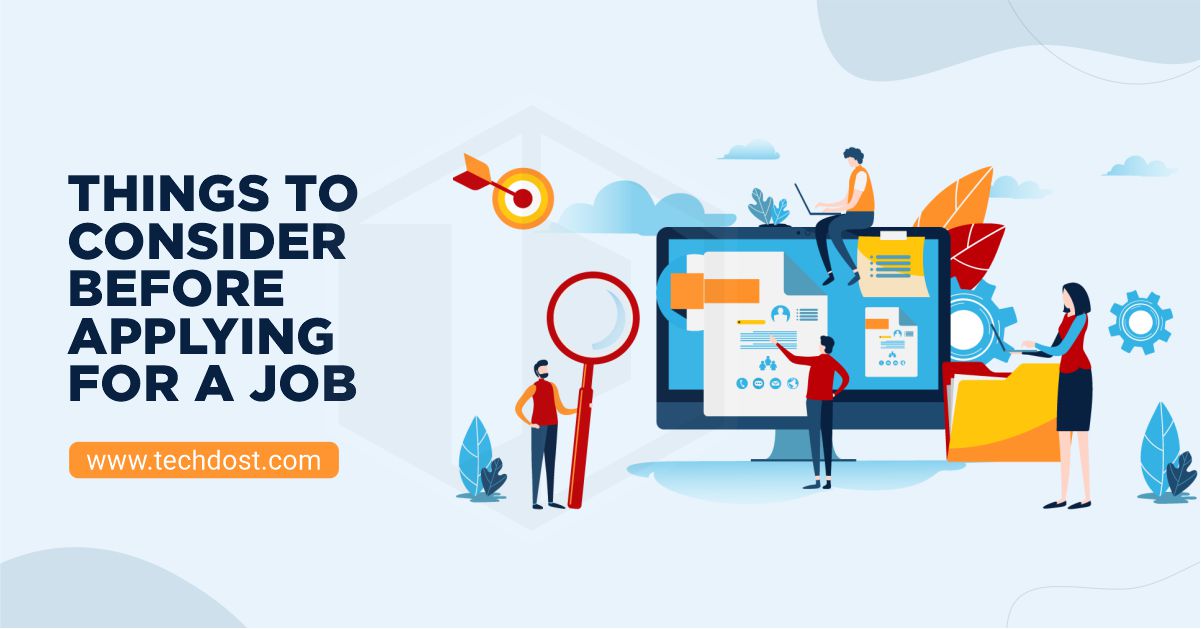 10 Essential Tips to Consider While Applying for a Job
You only have a few seconds to impress a hiring manager and the resume is the first thing that helps you to get a call from an HR Manager. Before you apply for any job, take proper time to decide what type of job you're seeking and what is mentioned in the job description (JD).
Always, hiring managers want to see what skills you have and what you wrote in your cover letter's first paragraph. So, everything has a complete sense and strong reason related to any job application.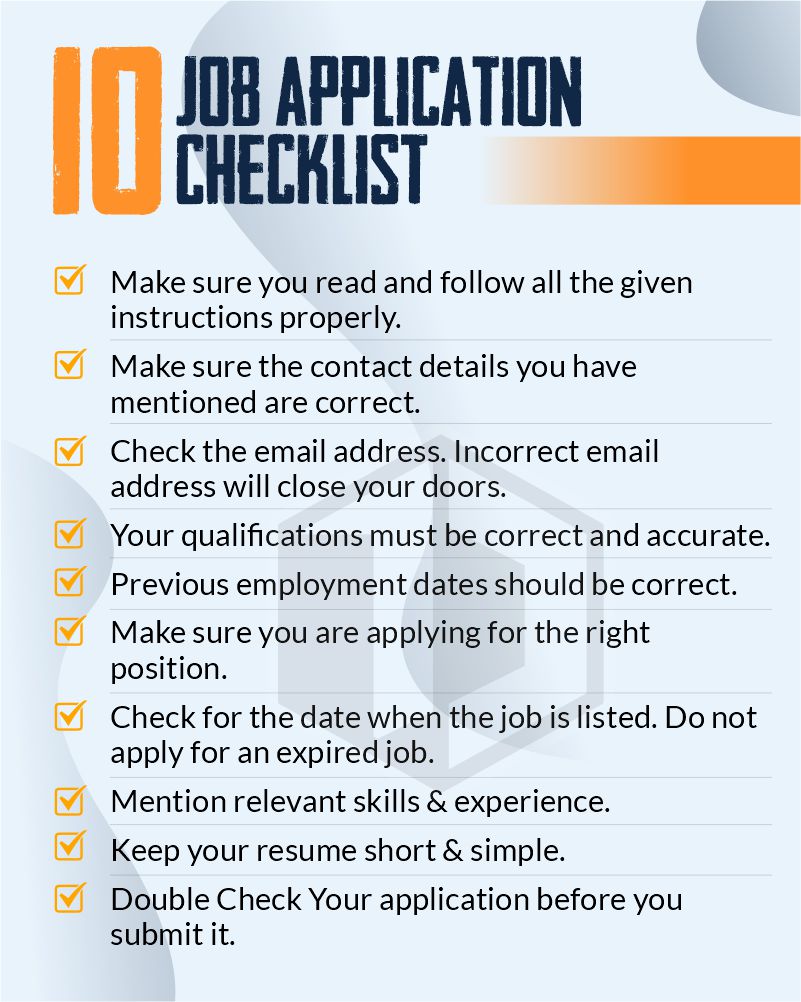 Time View
Viewing time is a crucial part whenever a company is open for any position. Many times candidates applied for a position that has been closed a long time ago whenever they look for any job. A candidate should be aware that while applying for any position they must look at whether that job position is open for now or has been closed. 
Whenever a candidate applied for any expired position in a company then that company often marks them as an irresponsible candidate. So, keep the time view in mind before applying for the job. 
Updated Resume
You will lose a chance to get an opportunity to hire by some companies just because you have shared an old resume with HR. Keep in mind that companies don't have time to read your full resume and contact you for the interview. So, keep your resume up to date and get secure your job for the same. 
Note: Always share your resume in PDF format with the employer. Strictly avoid using any other format. 
Short and Direct
Your resume must be short and to the point, creating a long resume doesn't make any sense to the employer. The objective should be concise and straightforward. A short resume increases the chance to get a call from the company. So keep your resume short and to the point. Update only important information that helps in understanding your work and experience.
One more thing is, Including too many unrelated work experiences can make your resume appear too busy and draw attention away from your relevant qualifications. List your professional experience with exact dates, roles, and positions. Your resume should be focused, clear and concise. Always practice writing down your career history in reverse chronological order. Make sure to mention a clear reason if you have some gaps.  
Mention Relevant Skills and Experiences
Prioritize your skills and experience that are relevant to your job. Don't mention any unnecessary details that are relevant to your job work and experience. Go with three former positions or experiences that best suit your job work and only mention the work experience in which you work personally. If you don't have a previous experience or work recond do not worry, write down other work experience that is similar to the work post that you have applied for. 
Exhibit Results with Numbers and Metrics.
Use an authentic matrix that highlights your experience and work. This provides a clear sense of your work experience that engage managers or recruiters to shortlist your resume for further procedure.  
For example, suppose you have previously worked as a sales executive then you can mention how many calls you used to attend per day and what was the conversion rate, etc. 
Avoid Unnecessary Personal Information
This is now getting old to write down unnecessary details regarding your super personal information. Avoid writing your details like age, weight, height, marital status, religion, political view, etc.
Avoid including Previous Leave Jobs Reasons
The main purpose of sharing a resume is to promote the skills, work, and experience that you have gained in previous companies. Writing reasons for leaving previous jobs will not give value to your resume even if it might be going negative.  
Double-Check your Contact Details
Before submitting the resume please double check your personal information like name, address, email, and phone number. All this information should be placed on the top page of your resume. Also, you should mention two mobile numbers for better connections.