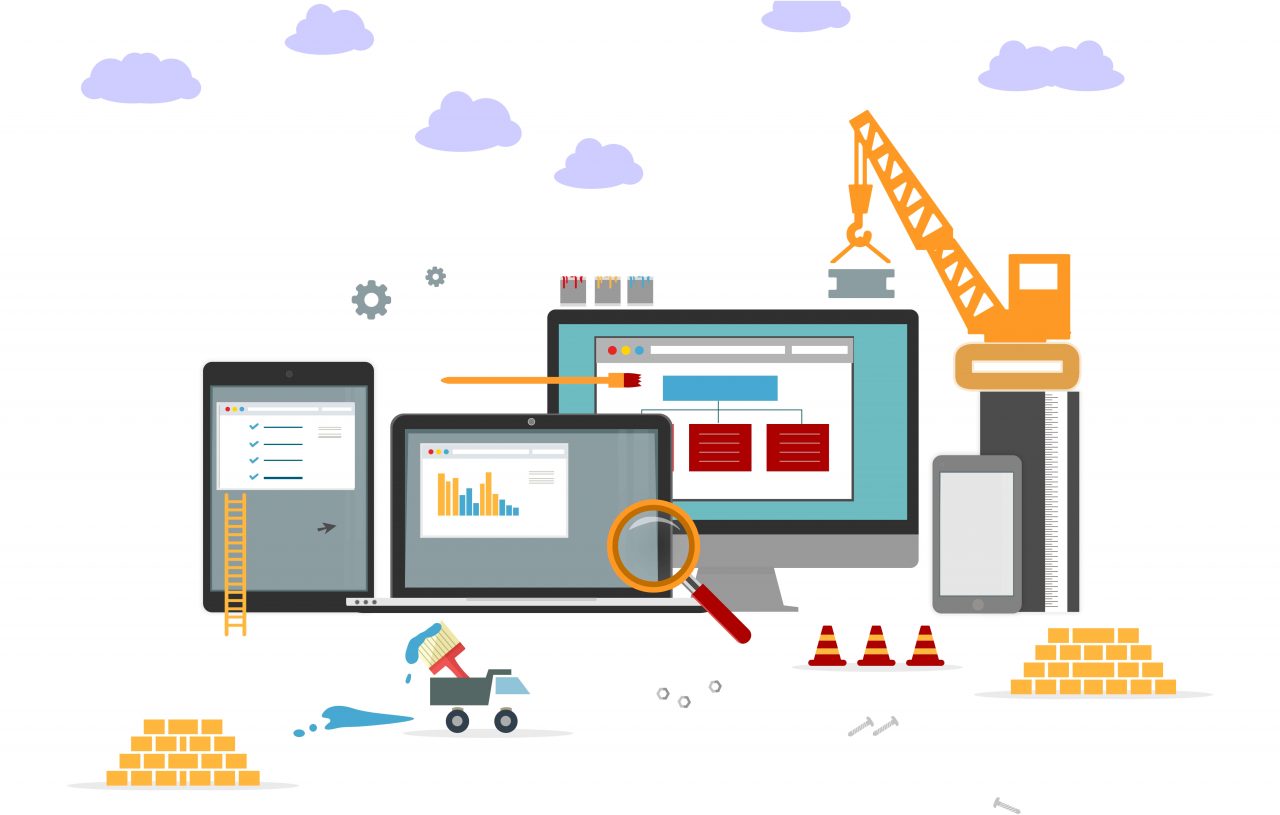 Website Designing Company in Ghaziabad
Searching for Website Designing Company in Ghaziabad?
Looking for a top-notch website designing and development company in Ghaziabad? or already holding a website but the designs are not user-friendly? Is your website form section not working properly including WhatsApp chat or other social media integration is not integrated properly? 
Your search for the best Website Designing Company in Ghaziabad ends here. Get the best, superior, and high-quality website for your business. We use the advanced codes to deliver the best-animated website as per the client's requirements.
Top 10 things that keep in mind at the time of making your website 2021. 
1- URL Structure
2- Heading
3- Meta Tags 
4- Fresh content
5- Keywords Placement
6- Structure of your website
7- Forms implementation
8- Social Media Integration
9- Responsiveness
10- Image alt tags
Types of Websites
Responsive Website

E-Commerce Website

Small Business Websites

Small Business Websites

Corporate Websites

Web Application

E-Learning Websites
Responsive Website
As our basic necessities are food, cloth and shelter likewise a responsive website is also necessary for any business you are operating. Responsive website designing is not a piece of cake basically it is totally made according to the advanced technology used nowadays. You can easily use the responsive website to engage your users and attract them by showing your products and services. 
We at Techdost deliver the best website for your business and make them the user-friendly website that works on all the screen types. 
E-Commerce Website
An E-commerce website is made to sell your products online at any platform available in the industry. eCommerce websites are the best websites recommended only for business to customers selling purposes. We deliver our website designing services all over India especially including Delhi, Ghaziabad, Meerut, Noida, Gurugram, etc. We start our project with the designs and layout of the website and then start designing and developing thereon. E-Commerce websites are in trend and they simplify the shopping process for the customers to buy anything from anywhere in the world. The most famous eCommerce websites are Amazon, Myntra, Flipkart, and Ajio, etc. If you are looking for website designing services in Ghaziabad and other metropolitan cities then please feel free to contact us today!
Small Business Websites
Managing a small business website is an initial step into the online world of marketing. Small websites with landing pages help in generating the leads for the business and help business owners to grow effectively and efficiently. The proper integration of website tracking codes will lead to tracking your overall performance and user in and out with the help of Google Analytics and Google search console. For the perfect website, you need a perfect website developer who can easily build your website at a pocket-friendly price in the market. 
Corporate Websites
Any corporate company in today's era needs a website for its online presence on the internet. Techdost Services, a leading website designing company facilitates you with the best and the highest quality corporate websites which help in bringing the best possible results to the company to enhance their business nationally and internationally. Our website designing developers create a professional website for corporates and deliver high-quality website designing and development services. 
E-Learning Websites
We use the proper SILO structure to build an E-learning website. Our professional SEO team ensures that every website we build in Techdost should follow the rules prescribed by Google and make the website SEO friendly so that later it will not face lost ranking by any new Google update.
Why choose Techdost Services Private Limited for your business website designing and development company in Ghaziabad?
Techdost is a leading and renowned website designing and development company providing high-quality, reliable, and effective website designing, digital marketing, software development, graphics designing, and application development services all over India. 
On-paper Techdost has earn 4 years of experience but unofficially we are holding more than 10 years of experience in this industry and delivered the best website design and development services all over Ghaziabad, Meerut, Delhi, and India.

We are committed to delivering the best quality results to our clients.

22+ teams of highly skilled and experienced web professional developers providing high-quality website designing services all over Ghaziabad. 

1400+ Projects delivered successfully delivered