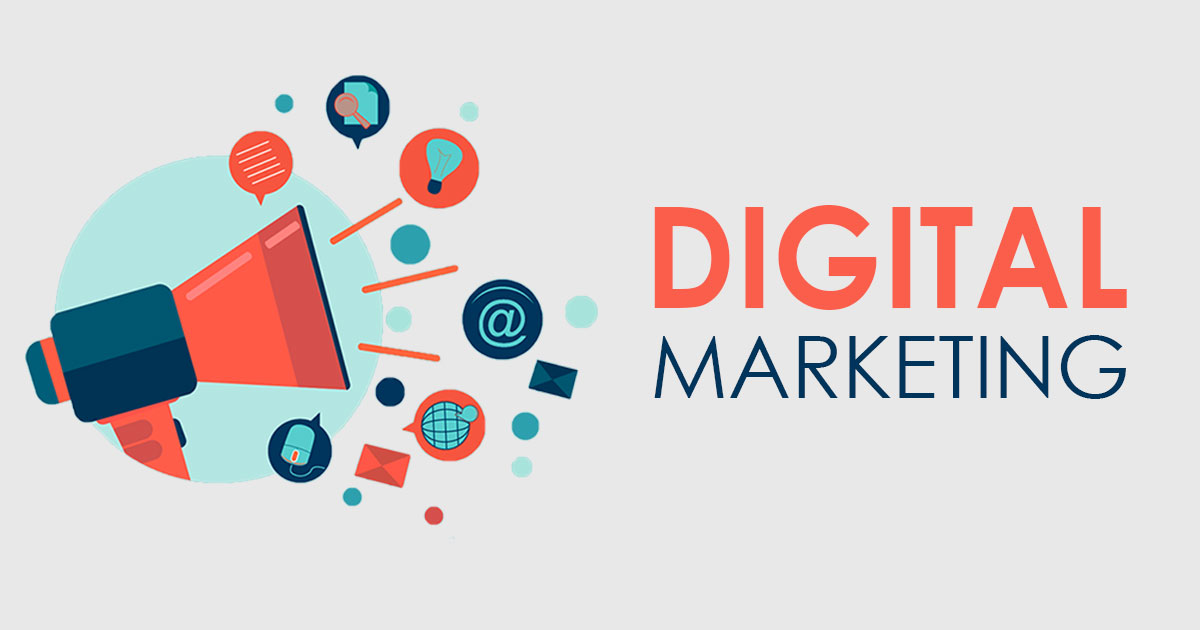 5 Reasons Digital Marketing is Important for Businesses
Digital Marketing is a big boon for marketers and businesses across the world. It has shifted the entire dynamics of marketing since its inception. Traditional marketing has taken a back seat, and digital marketing has taken the charge of the marketing world. 
Digital Marketing enables us to strategize marketing campaigns effectively. Furthermore, it provides comprehensive control in our hands to manage them constructively. In this article, we have shared 5 critical points emphasizing Digital Marketing is Important for Businesses.
Why Digital Marketing is Important?
The evolution of technology has transformed the business arena enormously. It has brought unlimited opportunities and resources to expand the businesses, targeting the right audiences, generating leads, and improving overall business growth greatly.
In case your business serves customers in a physical location or offline only, even then online marketing can do a lot for you. Every business should have a social media presence where they can engage with their customers directly. It builds trust, credibility, brand awareness, and a relationship between the two. 
Different Types of Digital Marketing
Digital marketing is a combination of various marketing strategies that occurs online and digitally. There are various modules and fields in digital marketing and each and every module is very important for businesses. Let's have a look at these: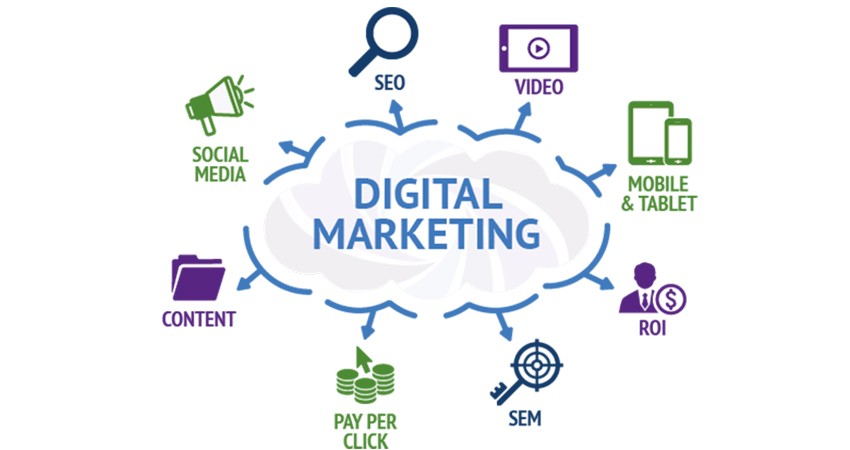 Pay Per Click (PPC)
It stands for 'Pay Per Click'. It involves paid marketing campaigns that draw potential customers to your website to take some action. These are personalized targeted ads where you can run campaigns with your preferences. Each time a user clicks on your ad, a certain amount will be deducted from your ad's budget. You can run ad campaigns on Google, Facebook, Instagram, etc. 
Search Engine Optimization (SEO)
It stands for 'Search Engine Optimization'. It is the process of improving the ranking of the website. The higher your website will rank in SERPs, the higher chances you will have to boost sales. 
SEO has 3 standing pillars that are On-Page Optimization, Off-Page Optimization, and Technical SEO. Unlike paid campaigns, SEO is organic. 
Social Media Marketing (SMM)
It is often referred to as Social Media Optimization. It deals with the social media platforms such as Instagram, Facebook, Twitter, Linkedin, YouTube, etc. Social Media is a great way to engage with your audience, know your customers, promote your brand, and get brand recognition. 
Content Marketing
'Content is the King', we are sure that you must heard this line/quote online.
Content Marketing is an excellent way to connect with your audience by offering valuable content to them. Providing value with engaging content greatly attracts customers. 
Email Marketing
Email Marketing is very powerful even today as well. It is one of the oldest forms of marketing that still generates the highest ROI for businesses.
Top 5 Reasons Digital Marketing is Important for A Business
We are one of the best digital marketing consultant in India and we are offering best digital marketing services in Delhi. If you are a business owner, kindly find the importance of digital marketing for your business.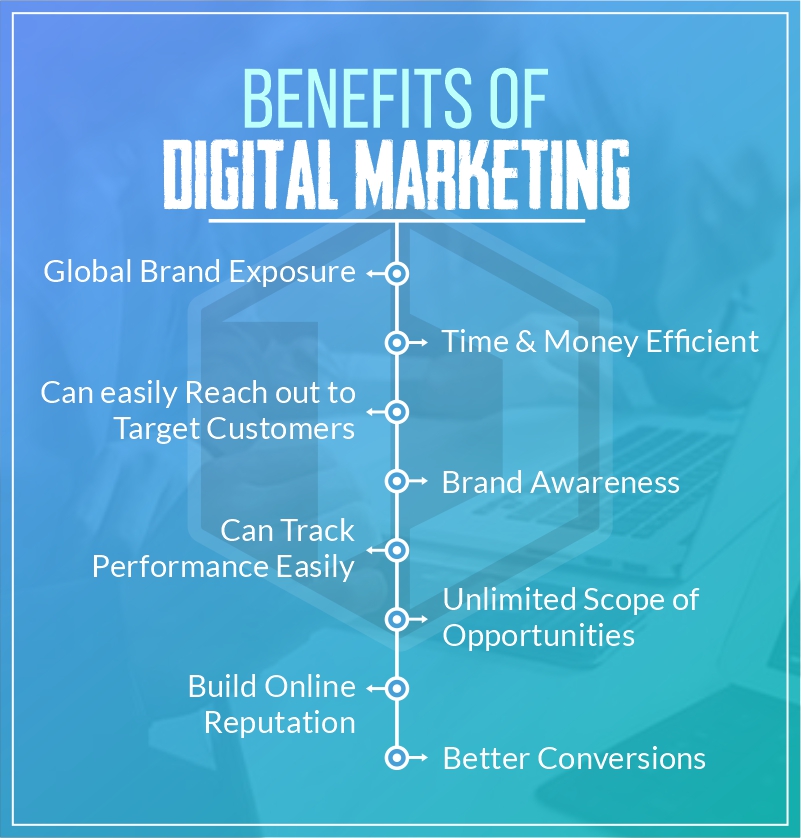 Deliver Amazing ROI
If you know who your target audience is, what they do, what are their interests, and which social media platform they consume? If you have strong clarity about your target audience, then you can turn up higher conversion rates because the customers can be found online easily. 
Cost & Time Efficient
It is more inexpensive than Traditional marketing that involves billboards, broadcasting, print ads, etc. Moreover, Small to Medium Size Businesses have low capital, and fewer resources to spend big money on advertisements only. 
It saves time and energy to a great extent that you can utilize in any other business activity. 
Your Customers are Online
According to Statista, The number of internet users has grown to 5 billion as of now. I hope this data is enough to make you realize how easily you can reach out to your potential buyers through online mode. 
E-commerce websites like Amazon or Flipkart have acquired a big market today. Millions of orders are getting placed on a daily basis. This shows the power and potential of the internet. 
Keep an Eye on Competitors
Your competitors have an online establishment already. Make sure you are not lagging behind any of your competitors. Take note of what your competitors are doing, and formulate a superior strategy to drive more traffic and engagement than them. 
Builds Brand Identity and Reputation
Being a digital marketing company in Delhi, we offers businesses a substantial chance to establish themselves as a brand. It brings your target audience closer to your business by maintaining an active social media presence, timely responses to user complaints and reviews, and publishing helpful content regularly. 
In a nutshell, Building strong connections and developing healthy relationships with your existing customers can fulfill your objective.