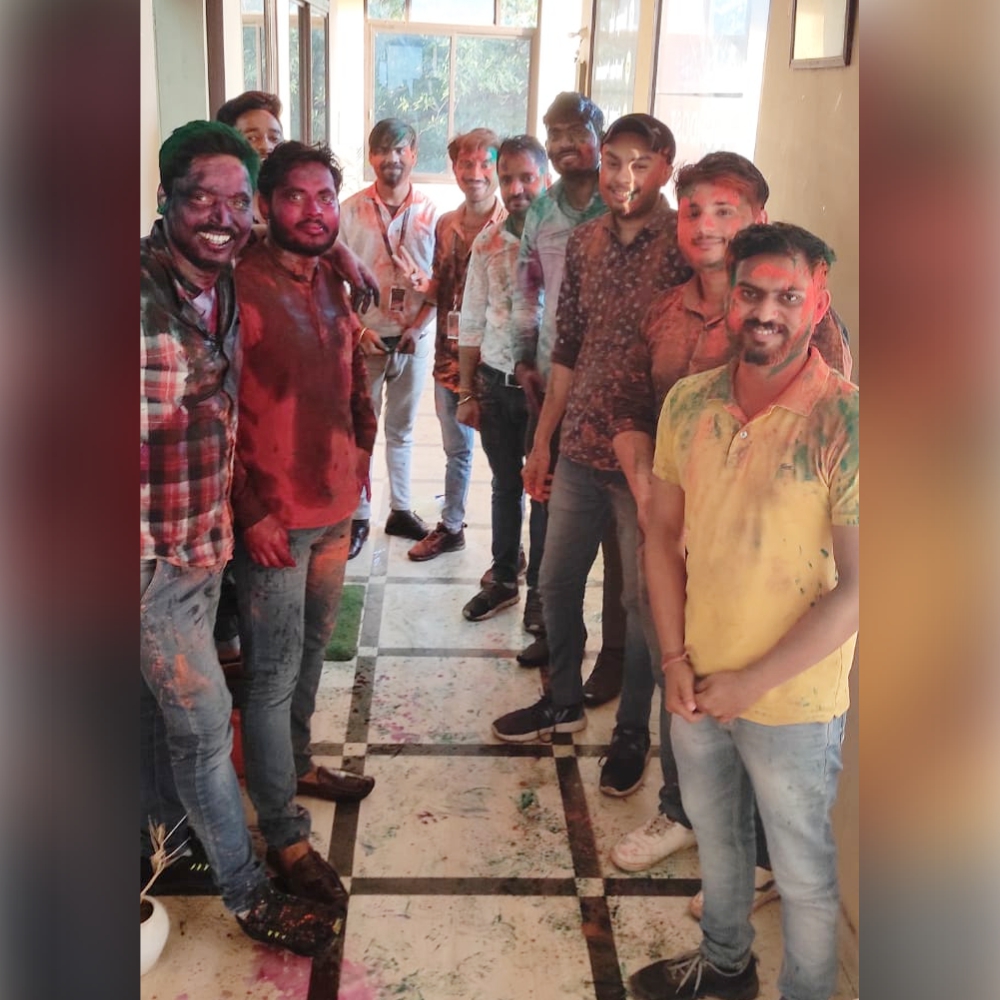 Again, An Entertaining & Colorful Celebration on Holi Festival
'Celebration' is something which is mandatory at Techdost whenever there is any festival to mark it. Be it any occasion, we at Techdost make sure to make our employees feel freshen & rejuvenated. 
This time it was the Holi Celebration at Techdost.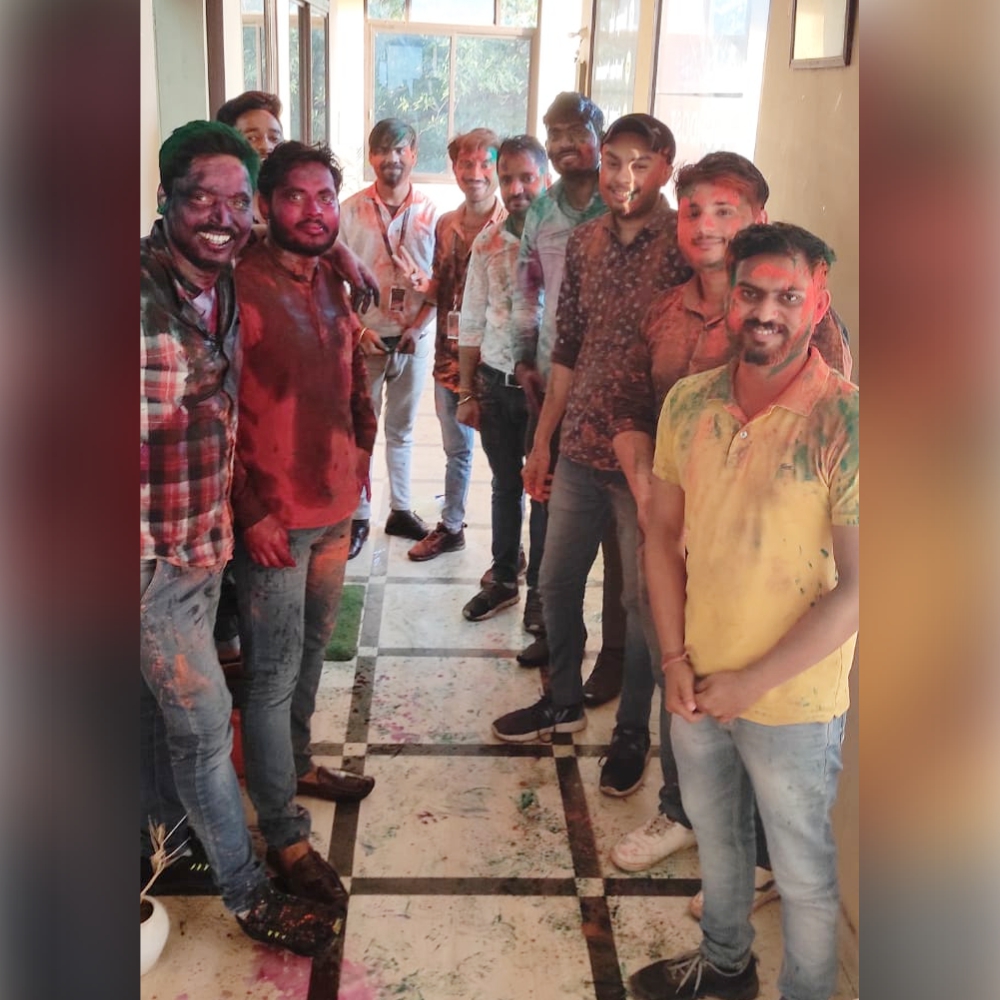 On the 16th of March 2022, We celebrated 'Holi' which is known as 'The Fiesta Of Colours' with great zeal and felicity at our main office in Meerut. 
Holi, considered to be the second biggest festival in India, is one of the best-loved festivities at Techdost.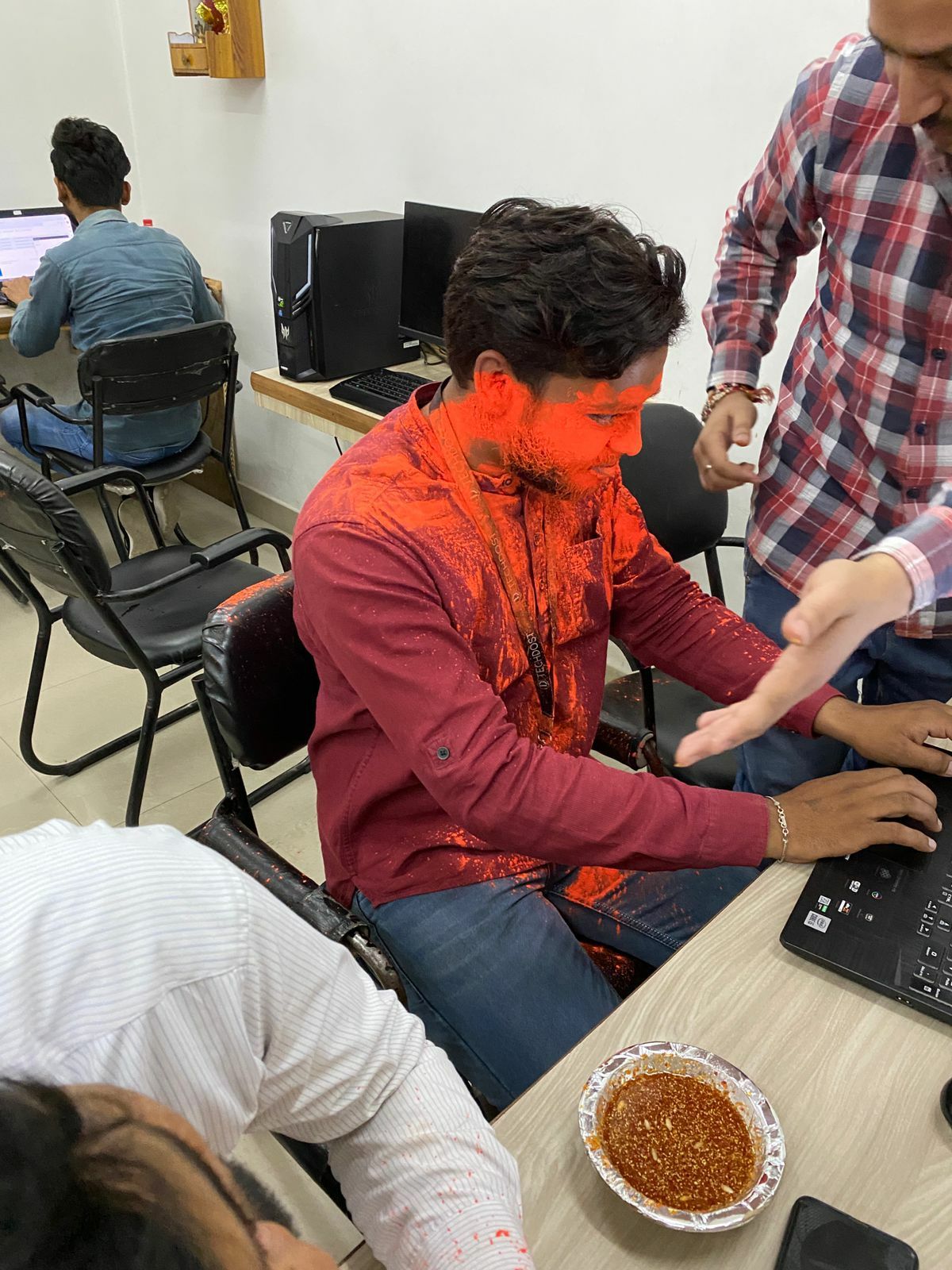 An office is a place where you spend most of your time. Therefore, every year when Holi is around, we celebrate Holi as one complete family with utmost joy and pleasure at TechDost. 
The bond and connection we share with each other can be easily seen in pictures as the pictures speak for themselves.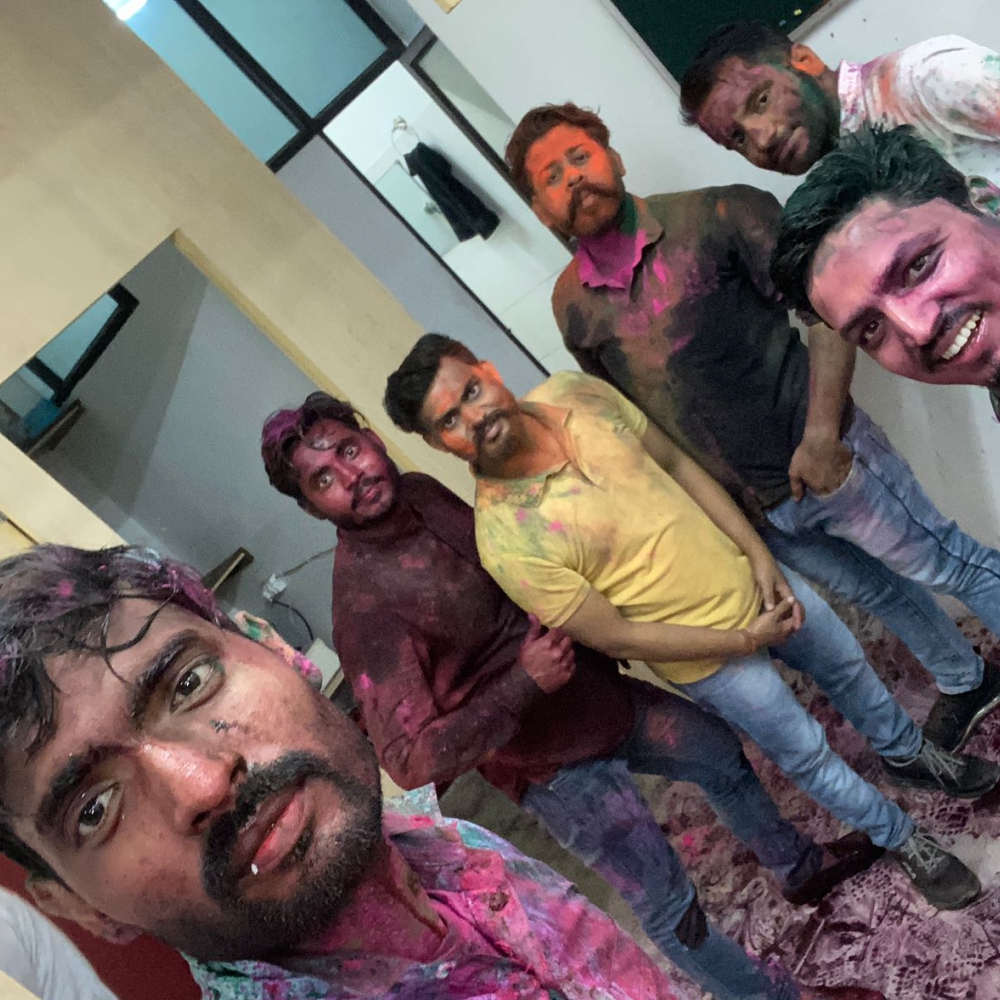 After working for half a day, The Holi celebration at Techdost began in the afternoon. We started off with eating delicious samosas with soft drinks and barfi as we Indians always say – 'Pehle Pet Pooja, Fir Kaam Dooja'.
This year we ensure to play the Holi in an environment-friendly way. Therefore, we only used dry colors i.e. 'Gulaal' with no use of water as tons of water gets squandered during the Holi celebration. Being a responsible citizen of the country, it is our prime responsibility to save the water as much as we can.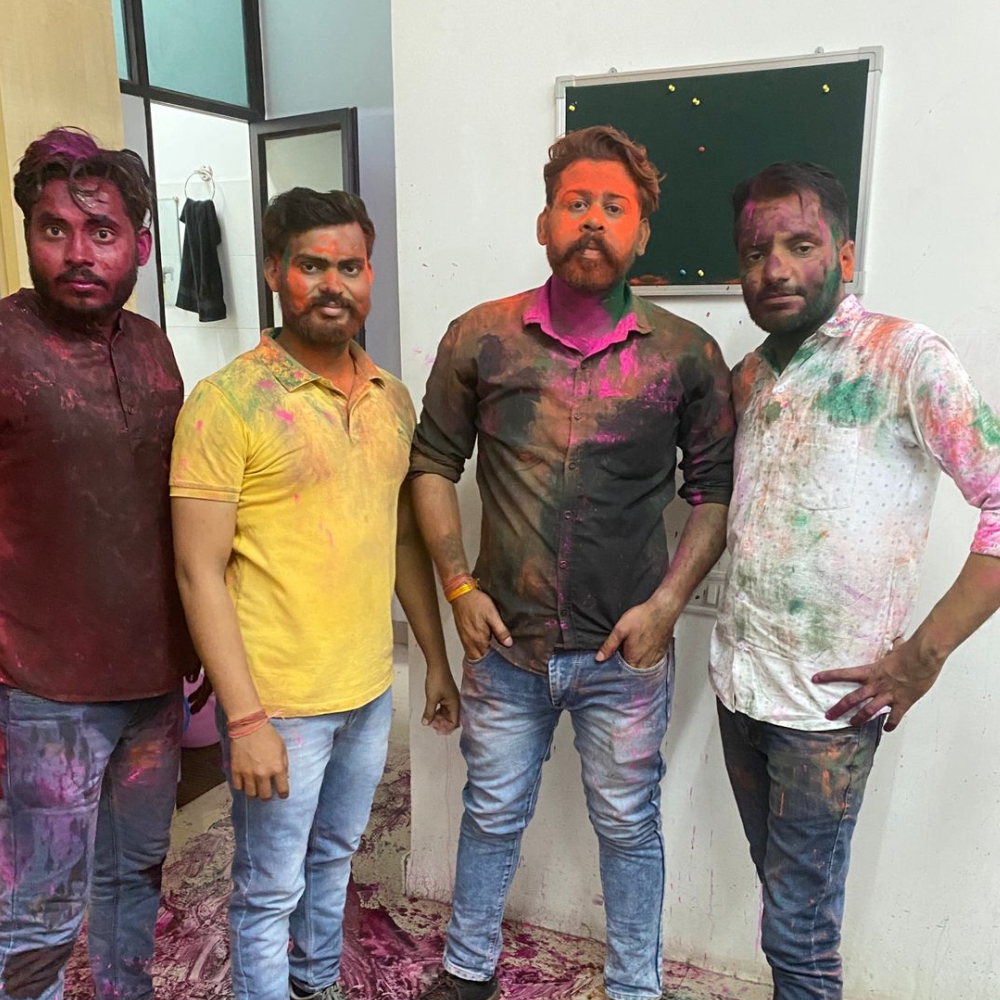 So, this is how we celebrated the festival of colors at Techdost.  We captured some beautiful memories and we had a great time together with our Techdost Team. We profoundly hope that you had a wonderful time playing Holi with your family & loved ones.