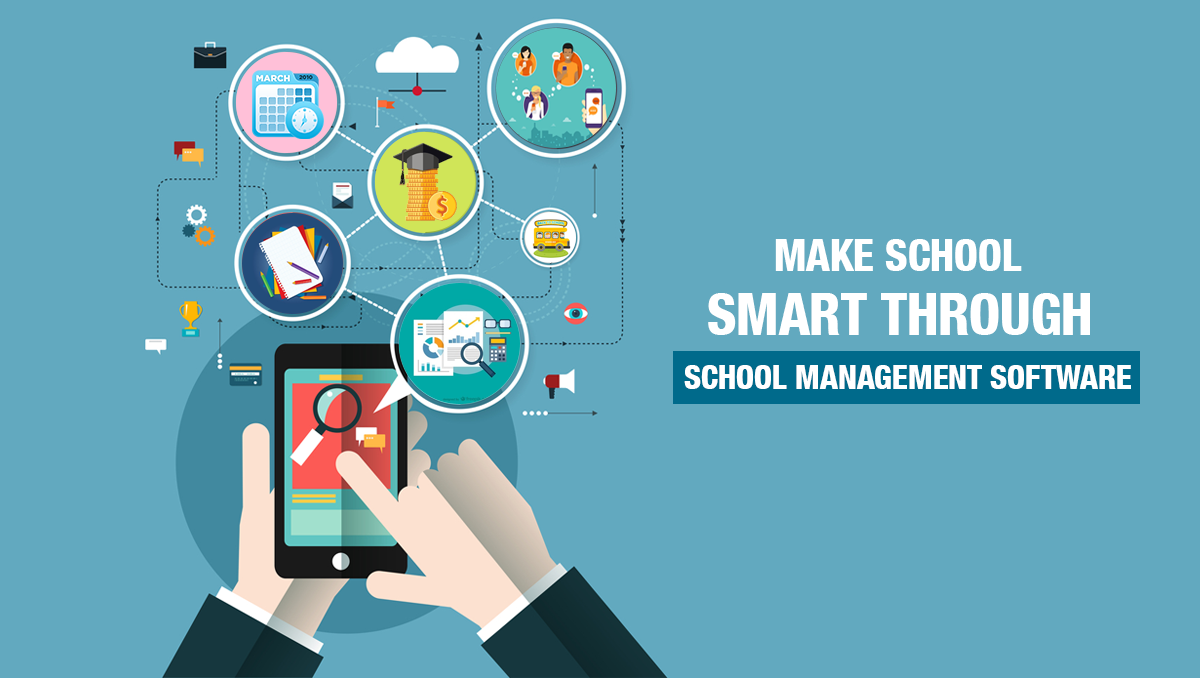 Free School Management Software Company India – Get Free Trial
TechDost is a school management software company in India. We are offering a comprehensive solution to manage the school system for teachers, students, classes, fee, cultural activities, and many more things. We are in this field to deliver an easy to use solution to manage all things at a single device.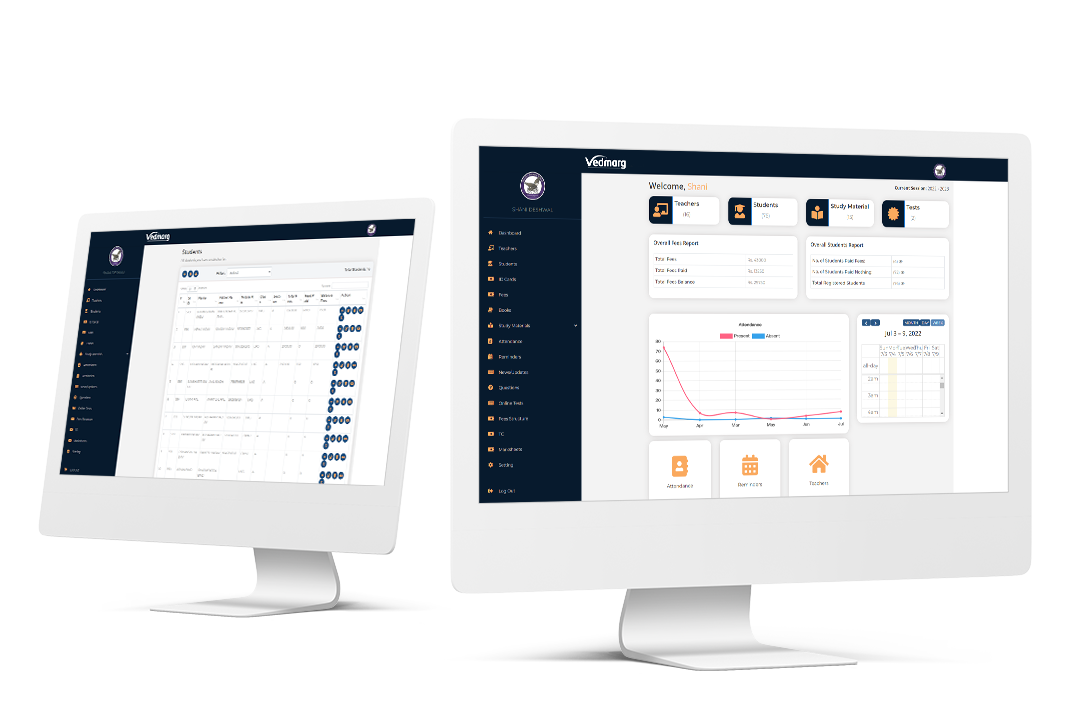 Best School Management Software Company in Meerut, India
The team has many years of experience in software development. Our aim is to develop such a community that has a common platform for students, teachers, and parents as well. ERP (Enterprise Resource Planning) is becoming a need for businesses and schools are not behind now. Schools have a lot of work to do like events, parent interaction, teachers' feedback, and student reports. So now everything has become very hectic. To manage all of the functions, we are developing ERP in India.
Why School Management Software Development
Our service for ERP is highly professional and we develop this for any kind of modal such as administrative modal, academic modal, student management modal and finance modal. TechDost is a software company and we also develop mobile applications.  TechDost is a leading software development company in India. We have been working on School-related projects already and we have worked on many projects. We have practical experience in it with trouble short problems. Our working strategy is that we find the problem first and analyze all the positive and negative scenarios then give a solution School management software India is very common.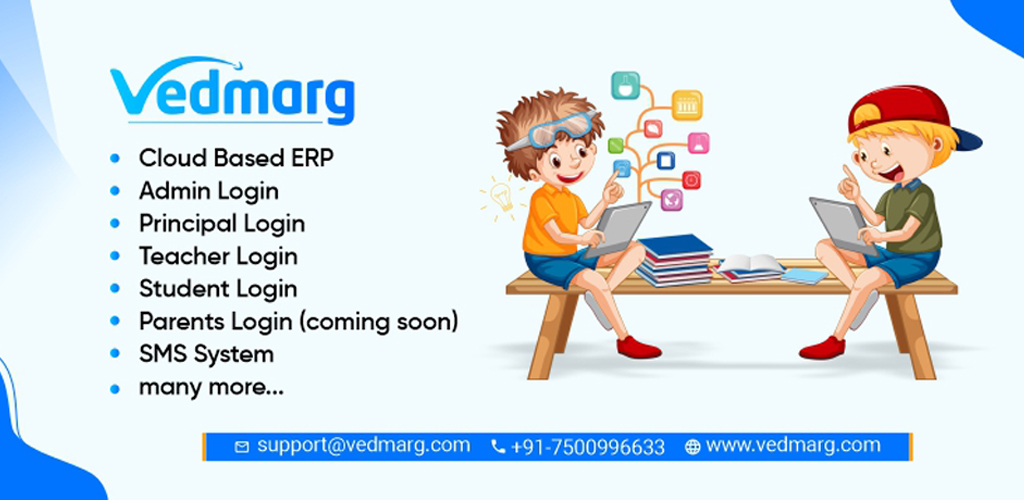 Most of the school is applying this. It is a basic need this time because data is far more important and maintaining it is arduous. This is why we need the best school management software.
School Management System India
If you have a school, college, and any kind of institution then you need a management system to manage all departments and their data. An automatic system where you can find data with a single quarry and you get accordingly. TechDost is providing the best school management software in India.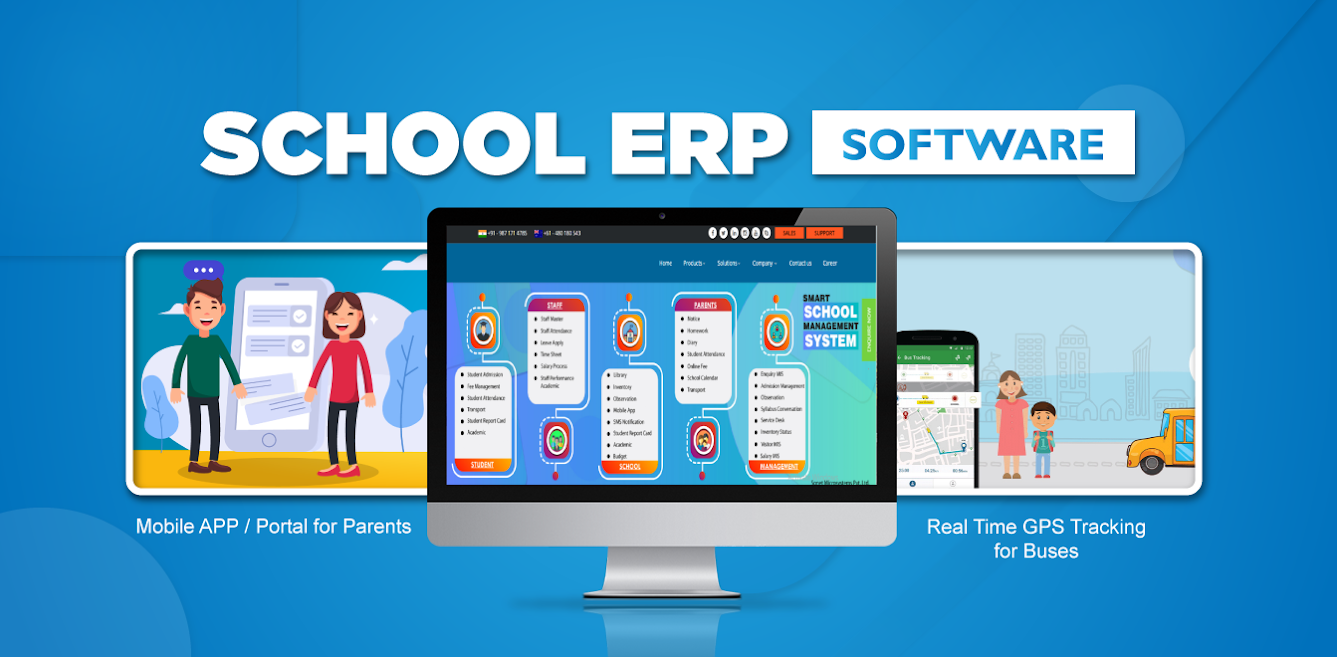 We have advance technologies and a skilled team. We create several models according to need so that you can manage everything in your school from a single place. School management software is a unique and comprehensive software for the management of educational institutions like schools, colleges, and so on.
School Management Software Modules
Inquiry Management System
Online/Offline Admission System.
Student Profile System
Fee Collection System
SMS System
Result And Mark Sheet Management System
Library Management System
Student Attendance System
Staff Attendance System
Inventory And Asset Management
Payroll System
Canteen Management System
Fees And Payments System
Employ Management System
Employee Record Management
School Management Software Key Features

Flexible
Our management system is flexible and easy to use so that anybody can operate. Flexibility is the key to any management system because if it is not flexible then it becomes a headache.
High Scalable
TechDost is highly scalable to provide robust software for the fulfillment of schools and colleges' requirements of growth
Report Generation
Report generation when you need any kind of report in your work use. By the system, you can also generate reports.
Support
We have a support team that is ready to help you with any kind of problem-related to quarry and software problems.

Why TechDost as Software Development Company
TechDost is second to none in this field. We have been serving this king of service for a long time having a great customer base. We have also running projects. We believe in the adoption of new technology and we are always up to date.
Our way of working style is to satisfy our customers. We create a school management software for our clients not for expediting our work. We give customer support to resolve any quarry related to the system.
Call us and Get a Free Quote
If you are interested in having school management software for your business, please make a call us at +917500996633 and get a free quote for the same.