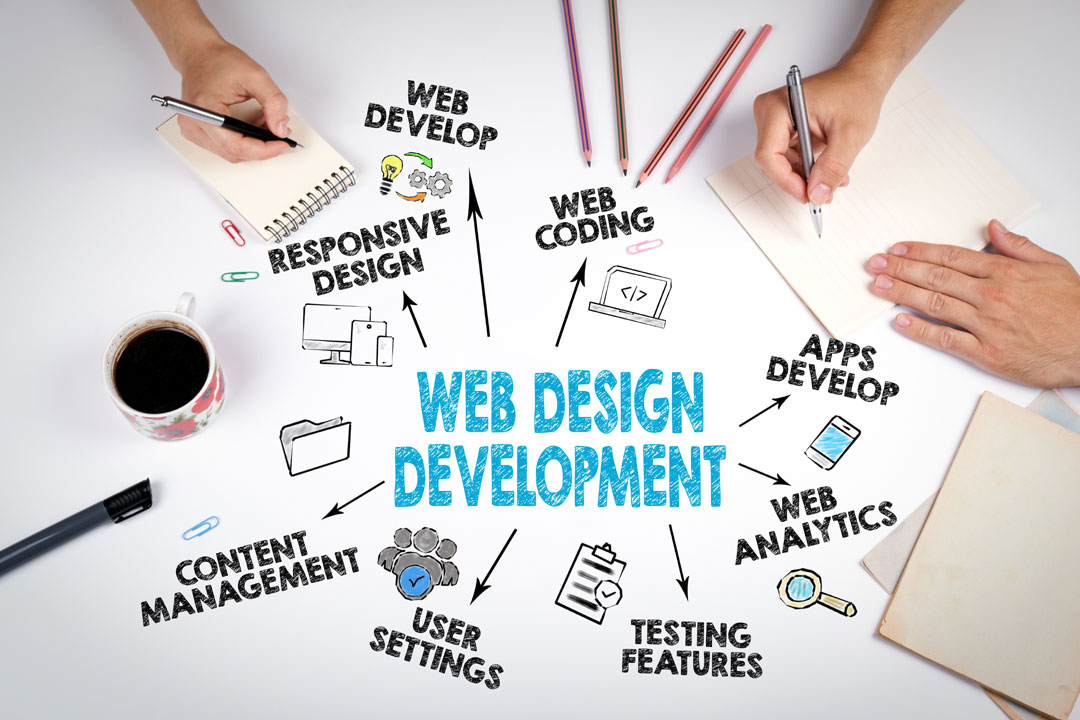 Website Designing Company in Meerut – SEO Services for Website
Website Designing Company – Meerut – SEO Services
Get your offline business over the internet with the best website design company in Meerut that provides SEO services in Meerut. We will help you to put all your assets online with your attractive, user-friendly, and mobile responsive website. We are here to give you 24 hours support in a day. We are providing static website design, dynamic website designing services, ERP and CRM software, on-page and off-page SEO services to boost the business online presence.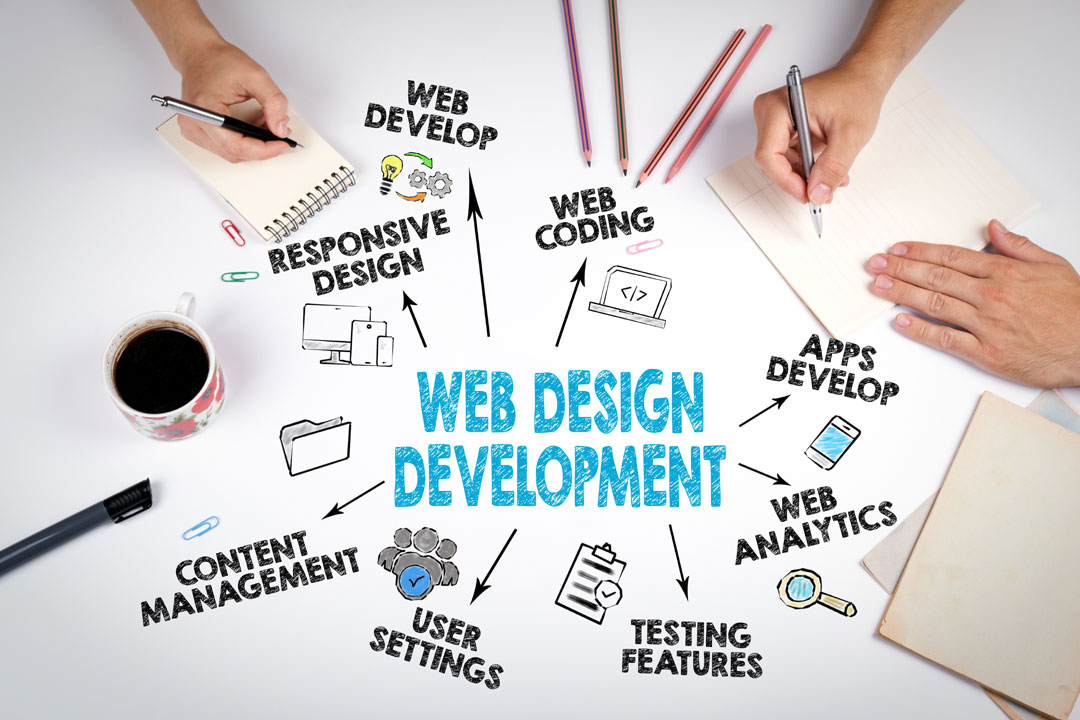 Best Digital Marketing Service Provider Company in Meerut, India. We are a full full-service that deliver compelling web solutions. Our winning solutions, work-flow, and experience helped many of our clients to interact and engage with their customers in the new better way. Note: If you want to check out our recent work, please have a look at our website design and development portfolio.
Best Website Designing Company in Meerut
TechDost is leading this business in the Meerut market and more other places. Its clients are getting benefits with it and stick to it to get many more benefits to their website and other IT-services.  We are working with big brands and government as well as private organisations in Meerut like Anand Hospital, Shanti Niketan Vidyapeeth, cjDAV Cent. Public School, Astro Finding etc. We have designed more than 180 websites for local businesses in Meerut and all the clients are happy with our services.
Website Development Company in Meerut
Its portfolio is such a professional one and has a noteworthy testimonial with clients' veracity (review). Time and money are very valuable. So it understands the client's dilemma in terms of time and money. That's why clients feel also safe and sound in its hand from its time to time delivery, fulfilment of requirements, and after service.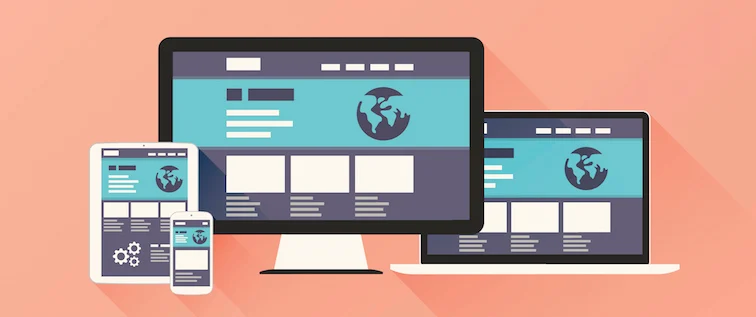 Web Developer in Meerut – Website Development Company
#1 Web Designing Company that works towards providing affordable and best web designing services and development services in Meerut, India. Also, TechDost is providing 360 solutions to SEO seeker. If you want to get your website on Google's first page, grab our SEO services in Meerut.
Website Designing Company Meerut
We provide quality and reliable Web design services to our clients. We have helped many businesses to achieve their goals by offering them the best internet solutions. Technical Dost has embraced a focused approach and a highly sophisticated work-flow system for our web designing services.
Website Designer in Meerut
A business needs a creative and mobile responsive website to showcase it's products and services. To get an attractive and user-friendly website, we are here with a team of web designer in Meerut to deliver the quality and code optimized website. Our website designer in Meerut are working on HTML5, CSS3, Angular JS and Bootstrap.
TechDost Provide Following IT Services in Meerut
Here are the various IT Services that we are offering in Meerut and nearby cities. If you have an offline business, these services are essential for that to make it globally. Let's have a look at our services:
We are dealing in all type of websites required for the business. We are providing top web solutions by static website designing, dynamic website designing, online portals, travel websites, saloon websites, showroom websites, and all other types of websites.

We have a specialised team of software developers who are experts in making any level of web portals for businesses. We have built a food delivery web application, travel portal with four modules, including admin, sub-admin, travel agencies, and our team builds customer, and many ore portals.
We are bringing offline businesses to be online with branding and promotion campaigns on Google, Facebook, Twitter, Instagram, and other social media handles. Also, we are providing internships and training in the Digital Marketing field. TechDost is the best digital marketing institute in Meerut for digital marketing courses.
4. Website Maintenance
Do you have an existing website? Are you looking for a reliable website designing company that can maintain your website and its content? We are here at TechDost and providing 360-degree solutions to all businesses. We offer a cost-effective website maintenance proposal to business. Get a free quote now, click here.

5. Event Management Company in Meerut
We are handling event management also for some businesses. We are organizing such events as brand awareness, stalls in Malls, and some other activity events in Meerut. So, if you want an event management company in Meerut, get in touch with us and get the best proposal from us.
6. Political Election Promotion
We are managing political promotion and election campaigns for various political leaders and parties. We are handling their websites, and social media handles as well as social media promotions and campaigns.
7. Logo Designing Company in Meerut
We have designed a logo for more than 80 companies in Meerut and nearby cities. If you are looking for a logo designing company in Meerut and want to design a log at an effective cost, let's get in touch with the TechDost team.
8. Graphics Designing
TechDost team has a creative and experienced team of graphic designers for social media, brochure, banners, flyers, and posters. We can design all types of graphics at a reasonable cost.
If you want a custom software development company in Meerut for your business, TechDost is the right place that can fulfill all your requirements with user-friendly software and automation tool for your business.
10. AMC for Websites and Software
Are you getting a good response from your existing web or software development team? We are ready to provide AMC for your website and software at a reasonable price.
11. eCommerce Website Design Company in Meerut
TechDost team has built 130+ eCommerce stores online in the last two years, and the numbers are increasing faster than ever. We have all types of automation tools and software for stock management, invoice management that help an eCommerce store to save time and men power. All these features and 'benefits with us' makes us the best eCommerce website design company in Meerut.
12. Leads Generation and Business Promotion in Meerut
Do you want leads for your online or offline businesses? Are you looking for business promotion online? We are here at Techdost to serve all these services at affordable pricing. We are working on leads generation for business and business promotion over social media channels.
13. Google Business Listing
Did you start your offline business recently? We help you in listing your business on Google with a premium feature and then you can manage all your business details online. It helps you in getting more customers and user-engagement from the nearby areas.

14. Google Maps SEO
Do you have a Google listing on Google Maps for your business? Is it getting views from customers? No? Don't worry, and we will help you in ranking your business listing higher in the top 3 numbers within ten days. Our SEO team is good at Google Maps SEO services and serving more than 40 clients for the same service.
15. Business 360° Virtual Tour
We have advanced and latest 360 cameras for 360 photography and videography that helps a business in getting a good rank on Google search results. We have Ricoh Theta V, Insta 360 X, and Go Pro Fusion for 360 virtual tours in Meerut and Ghaziabad.
16. Android App Landing Page Designing
If you have an Android app and not getting customers to your app, we design a landing page for your Android app and will promote it for more downloads and user-engagement.
17. Android App Development
We have built more than 24 Android apps in the last two years and working on more than 3 Android apps. We are giving a complete Android App solution to the businesses that want to grow their business through an Android App. TechDost is the only company that is dealing with Android App Development in Meerut.
18. iOS App Development
We are also working on iOS app development in Meerut. We are building iOS apps with SWIFT language and providing a complete app building and app publishing service to the clients.
19. Content Writing
If you want content, our content writer is ready to provide you with the content on any niche. We are writing on sports, technology, law, cooking, amazon products, fashion, and traveling. We are charging from 0.25 paise word to 1 rupee per word.
20. SEO and SMO Services
We are dealing with SEO for all types of businesses like the saloon, sports, event management, garments, footwear, school, institute, college, company, shop, doctors, etc. Also, if you have a website and want to get a good rank on Google, we can do it within five days, and you will get more business/customers from Google.

Freelancer Web Maker, Web Designer, Software Developer in Meerut
If you want to hire a freelancer web maker in Meerut or Website Designer in Meerut, we can provide you with the freelancers that will word per hour basis or per-day basis.
Tech Dost has a strong team of SEO specialists and experts who work on websites to get the best rank on Google search results pages. We are giving the best SEO services in Meerut to all kinds of business owners.  We are working with the following businesses:
– eCommerce Websites – SEO
– Static Websites – SEO
– School and College Website – SEO
– Salon Websites – SEO
– Restaurant Website – SEO
– Business Website – SEO
Website Designing Company In Meerut
Responsive website designing means the king of websites that can be opened in every device and any operating system without. The kind of websites has so many ranking factors in the search engine. TechDost provides this service in Meerut.
SEO Friendly Website Designing Company In Meerut
SEO(search engine optimization) friendly website designing means making websites following SEO rules and regulations so that websites can be easily ranked on search engines like Google, Yahoo!, being, ask, and so on.
After making the website we need to rank this on the top SERP's (search engine result pages) to get relevant traffic to make ROI (return on investment) for what we get websites made. So now the service is also available in Meerut.
Mobile-Friendly Website Designing Company In Meerut.
Mobile-friendly website designing is very common these days because a huge population has shifted to mobile technology. After all, Mobile is easy to use and portable. That's why websites should be mobile-friendly so that they can easily open in mobile, and mobiles user can access.
Pricing for SEO Services in Meerut
The pricing depends on the various factors like the number of keywords, type of keywords and niche of the website. If you have some keywords, we will find out the results and possibilities for the same keyword. Then, we discuss the pricing and the time duration for the SEO services.
Why TechDost is Best SEO Company in Meerut
Experience makes the man Perfect! We are the only self-motivated and result-oriented SEO company in Meerut having more than 10 SEO experts and specialists in the team and having more than five years of experience with the live projects in each niche. We are working on SEO projects for more than five years with Indians and foreigners.
Get a Free Quote for SEO Services in Meerut
You can call our sales team to get a free quote. We are available from 9 AM to 8 PM and 7 days a week. You can call or write your requirements and send to [email protected]